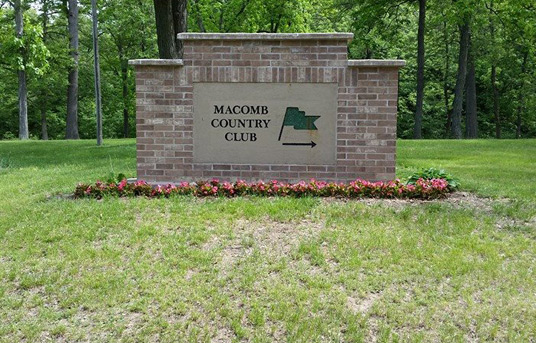 The Macomb Country Club has something for every member of the family. With affordable membership options, you can be part of the greatest 'in-town' vacations all year long.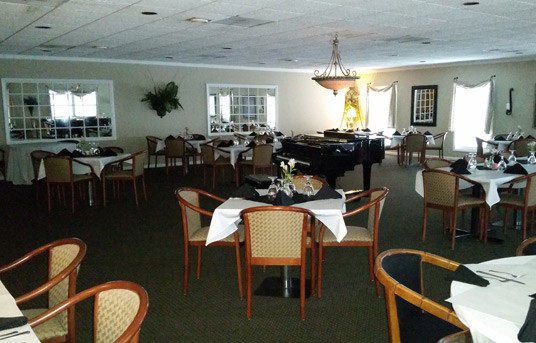 Seeking a formal dining experience? A quiet atmosphere with a player piano sets the mood for a more intimate setting.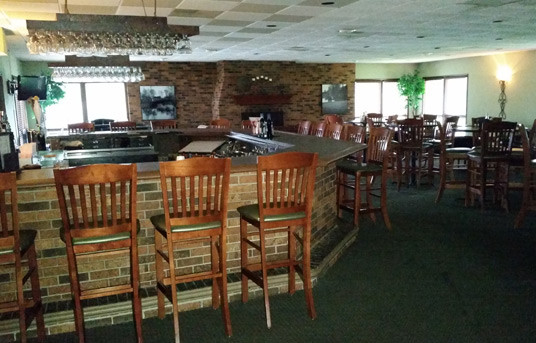 With entertainment and great weekly specials, Mulligan's offers a great menu that helps you unwind at the end of the day.
Golf carts are back nine only, not restricted to path. Reevaluate at noon Thursday. Driving Range is closed
Club Updates
Thursday 3/2
The Unusual Suspects
Playing Traditional country @ 7pm
Skyler McKinley on his guitar opening @ 6:30pm
Friday
The Charlie Miller Quartet @ 6pm
We will also have 100 cupcakes!
Come celebrate your country club being open 100 years!
Saturday
Come Cheer on your
WIU Leathernecks Women's Basketball Team
@ NOON in Mulligan's
Mulligans opens Friday January 20th
Bar opens at 3 pm
Food service at 5 pm
Dining room will be closed Friday evening, also part of the room Saturday evening
Sorry for any inconveniences
Friday & Saturday Dinner Specials
Appetizer:
Roasted red pepper humus served with fresh veggies, and toasted pita chips
Catch:
Calamari & Asian Vegetables Stir Fry
Dinner Special:
Grilled center cut pork chop served with onion & bell pepper relish
Mike Murphy will be here Friday January 20th to welcome everyone back! Hope to see everyone!
Can't Wait to see you all this weekend!
Let's make 2017 A Great Year!
Family Fun Night Christmas edition
All aboard the Polar Express
Wednesday, December 21st
5:30 – 7:30
Expect a visit from Santa!
Kids wear pajamas and enjoy fun activities!
Enjoy a hot chocolate bar, kid's buffet, and cookies!
Don't forget to sign up for the annual Christmas Brunch at your Macomb Country Club!
Sunday, December 4th
11:00 am or 1:00 pm Seatings
Santa is due at approximately 12:15 pm;
Available for as long as your child needs
(Don't forget to bring Grandma & Grandpa
And/or the grandkids)
Please make reservations in the clubhouse foyer or by calling
309.833.2177 or email Cat at mccmanager@mccgolf.org
Clubhouse closed following brunch