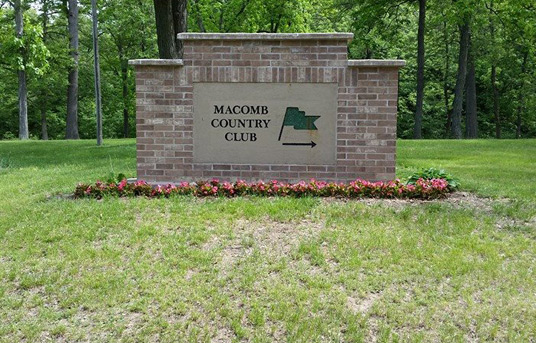 The Macomb Country Club has something for every member of the family. With affordable membership options, you can be part of the greatest 'in-town' vacations all year long.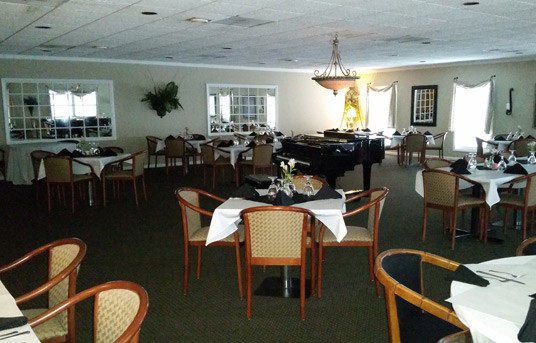 Seeking a formal dining experience? A quiet atmosphere with a player piano sets the mood for a more intimate setting.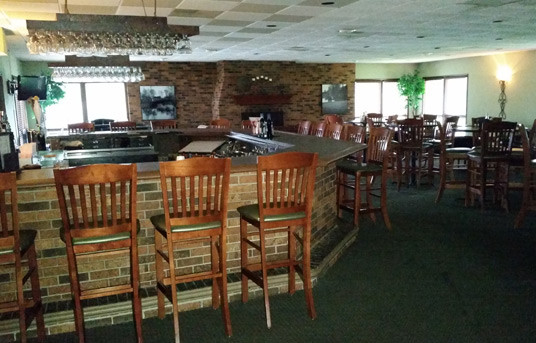 With entertainment and great weekly specials, Mulligan's offers a great menu that helps you unwind at the end of the day.
Golf carts are fully operational and are available on a first-come, first-serve basis.
Club Updates
Bourbon Street Café Menu
Appetizers
Crab Cakes ……………………………. $10
Oysters on the Half Shell …………. $11
Sautéed Cajun Shrimp ……………. $9
Soups
Alligator Gumbo ………………………. $5
Rock Lobster Bisque ………………… $9
Entrees
(served with salad and cornbread muffin)
Smoked Ham, Red Beans & Rice………………………………………$14
Crawfish Etouffee …………………………………………………………$18
Blackened Flat Iron Steak & Mashed Sweet Potatoes …………$18
Shrimp & Andouille Sausage Jambalaya …………………………$19
Fried Catfish Fillet with Hush Puppies & Breaded Okra ……$13
Sautéed Steak Tips & Vegetables on Dirty Rice …………………$16
Shrimp & Grits ………………………………………………………………$16
Desserts
Bread Pudding with Rum Sauce ………………….. $4
Bananas Foster Cheesecake ………………………. $7
(Mulligans and Dining Room menus not available)
Airification of the Greens has been cancelled for this week, 6" of rain, and temperature changes have the course too wet to work on this week. MCC has three Golf events next week:
TUESDAY :  Final Stagette Scramble – The Annual Par Three Scramble Tuesday evening @ 5:15, dinner in Clubhouse after golf
THURSDAY:  Stag Backward Scramble – Steaks in Mulligans after golf
SATURDAY / SUNDAY:  MCC Ryder Cup -  4 nine hole formats, HDCP used in ALL FORMATS, 18 holes each day.  Saturday start @ 11:00, Sunday 9:00
This Competitive event has been a lot of fun the past two years, come join us!
You can sign up for any of these events by replying to this email.
Airification has been rescheduled for Monday / Tuesday  September 22 / 23rd. 9 Holes will be closed each day. This allows next week's events to take place. We may have to be patient as the greens may take a little longer to heal depending on Mother Nature, as this is being moved two weeks later into the Fall Season.
Wednesday, September 10th  – Sunday, September 14th
Wednesday
A.Y.C. E. Fried chicken
Thursday
Shrimp & Angel Hair Pasta
Friday & Saturday
Appetizer: Spicy Chicken Empanades
Catch: Beer Battered Cod
Special: T-Bone Steak
Sunday
American Bison Burger Horseshoe
Macomb Country Club will host the Al Sears Jazz Festival on Friday, September 19th beginning with Michael Styker at 5:15 pm  and continuing with Sally Weisenburg at 7:15 pm. Open to the Public!
A menu designed specifically for this event will also be available. This will also be the only menu for the evening.